About Us
BE ORIGINAL - BUY ORIGINAL
Young Real Art is a new project which aim is to provide the public an opportunity to purchase an original piece of art by young, art university students and recent graduates. Since September 2013, art lovers have had chance to simply choose and order paintings online by visiting www.yougrealart.com.
Here is an interview with the founder of YRA, Jana Lastovka: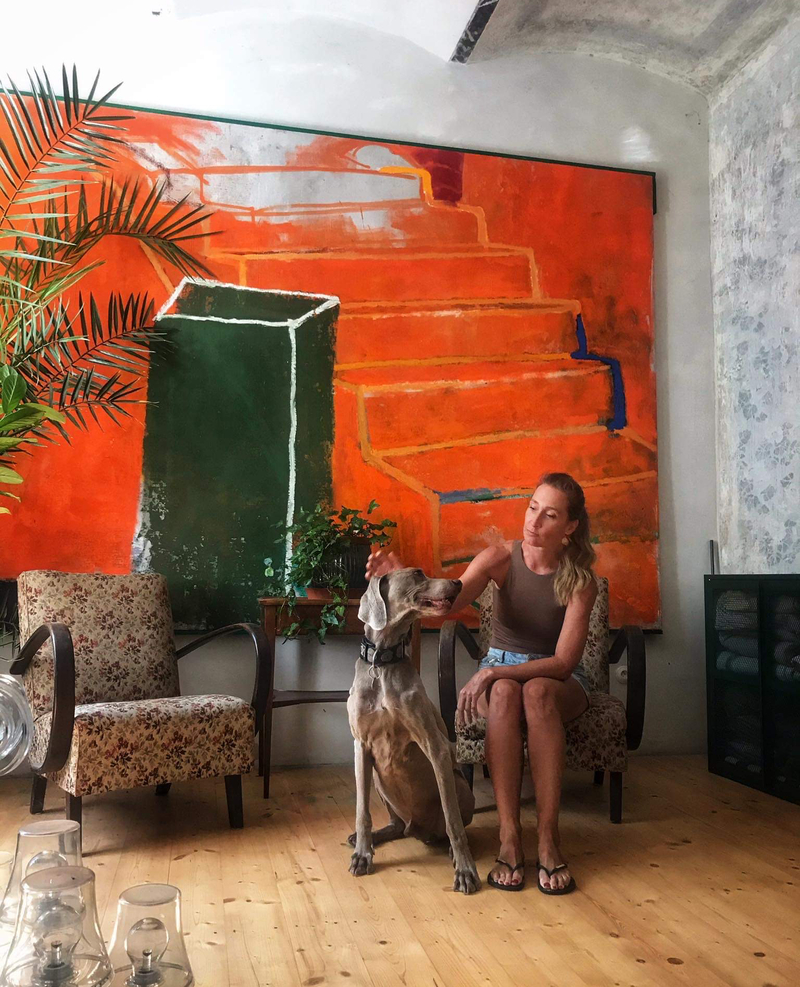 Jana Laštovka (painting: Filip Švehla's diploma work)
What is your background?
I studied a medical high school, but I have always loved art since I was little. That was why I applied for the Academy of Fine Arts in Prague. I was very lucky: several hundred candidates apply every year, but only a handful of them is accepted. I was offered a place at the Painting Studio of doc. Vladimir Skrepl, one of the most prominent Czech artists. In the second year, I undertook an apprenticeship in the Graphic Design Studio of Jan Solpera, where I acquired my digital art skills. Looking back, it was an invaluable experience and it shaped my future career.
How did you come up with the idea of an online gallery?
I got the idea already when I was studying at the Academy of Fine Arts. My classmates and I were dealing with one major issue: our paintings were piling up in studios. Everyone was working hard, producing art, engaging in the art scene, holding exhibitions, but only a very few of us were able to sell. The majority of us were working in evening jobs in order to earn money for art materials, exhibitions fees and education costs. That experience drove me to collect portfolios of my classmates and offer our art for sale. That was roughly 19 years ago, and in those days, without the internet, the idea simply did not work. In 2013, I restructured it and opened up Young Real Art as an online art gallery.
What do you look for in a new artist and their work?
When I look at art, I instantly know whether I want it in my gallery or not. I combine my knowledge of art history with my personal taste. It's very important that the art I choose does not evoke any negative, depressive feelings. On the other hand, it is not necessary for the art to make me laugh my head off. I look for balanced and stimulating art. In the artist I look for passion, talent, responsibility, and also a click on the personal level, because we are going to do business together.
How do your customers know they are buying good quality art?
Young Real Art represents artists who are either univeristy students or recent graduates. As I have mentioned - to get a place at an art university in the Czech Republic is very difficult. This means that only the best and the most talented artists are chosen and that the skill and talent is very high. The standard of art education in the Czech Republic and Slovakia is exceptional and students are taught by internationally recognised and established artists of the middle generation. Furthermore, as an alumna, I have firm knowledge of the processes behind the artwork production and can judge the quality of materials used and their application, expertly. This understanding allows me to choose only the best art.
What is your advice to a customer who would like to buy a painting?
I always say that one should follow their instinct when choosing a painting. It needs to be like love at first sight. The painting should make you feel truly happy and you ought to have no doubts about it.
Is it easy to buy art at YRA website?
Yes, it is really simple. For your convenience, there are FAQ and How to Shop pages, where you can find info. Should you have a more specific question, please contact our customer service at info@youngrealart.com.
Through each sale you contribute to charity - can you tell us more about it?
Yes, we do. It was my personal choice. For several years I was looking after my grandfather, who was nearly 100 years old. It made me aware of the unpleasant situation elderly people face, when they are unable to look after themeselves. Many are placed in care homes, which can be distressing to them. I looked for a charity that supports elderly people by providing home carers. The Tatiana Kucharova Foundation - The Beauty of Help does exactly that and much more. I am very proud to support them.
What are your plans for the future?
I am planning to expand the gallery portfolio with international artists from all around Europe.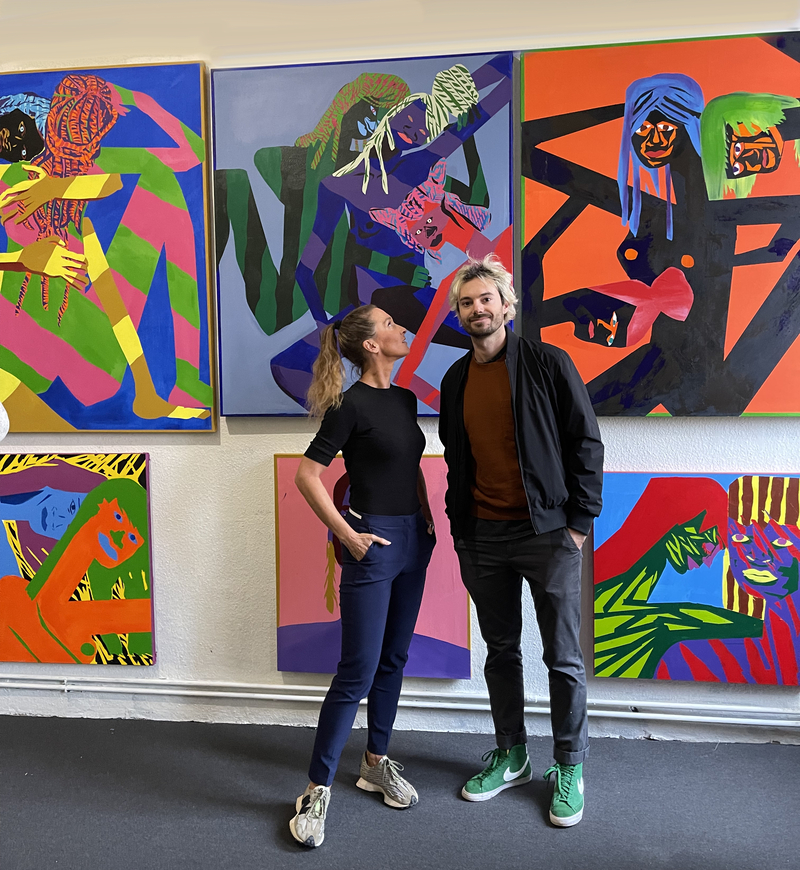 Jana Laštovka and Jan Heres, Art Prague 2022.