Meet the Graduates
Published 2014-06-27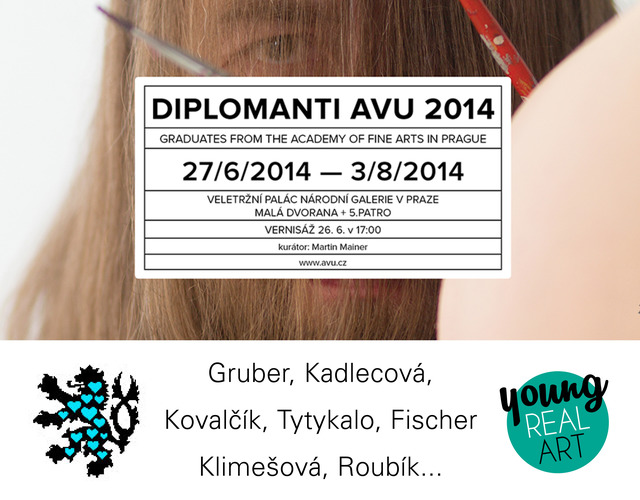 Graduates from the University of Fine Arts in Prague traditionally finish their degree with a Final Show and it was no different this year. Colourful installation of works of art from the university departments of Painting, Sculpture, Drawing, Printmaking, New Media, Conceptual Art and Architecture, was on show at the premises of the National Gallery in Prague from 27th July to 3rd August. This year the exhibition was curated by a professor duo - Martin Mainer and Samuel Pauco. Together with their students, they chose the best art works and put together a wonderful show.
Jana Lastovka, the founder and chief curator at Young Real Art could not be missing at the exhibition's official opening, where ske looked for the finest talents, signing them up with the Young Real Art. Here are the the fresh new talents: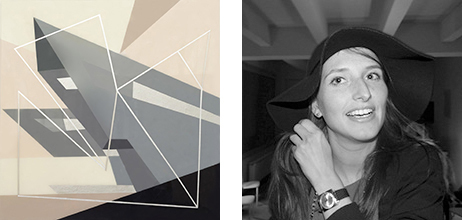 JAROSLAVA KADLECOVA, MgA. is the first graduate Jana Lastovka contacted. She studied in the Painting at the Univeristy of Fine Arts in Prague and at the Middlesex University in London, UK. Jaroslave has participated in many international exhibitions, which include Art Basel in Switzerland, NoD in the Czech Republic and Forum fur Younge Kunst in Germany. Young Real Art has got nine of Jaroslava's paintings, to start with. The first one, Villas In Bohemia, 2014, is a nearly two meters long canvas depicting geometrical architectonic shapes.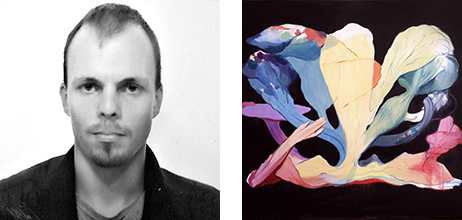 JAKUB TYTYKALO, MgA. is another fresh graduate, however he's no novice at Young Real Art. His paintings have been available since last year, and are among the most popular ones. Jakub studied painting at the University of Fine Arts in Prague and at Universidad Compultense de Madrid in Spain. His paintings are careful blends of pastel colours and black, which makes them unique. Young Real Art is delighted to present them.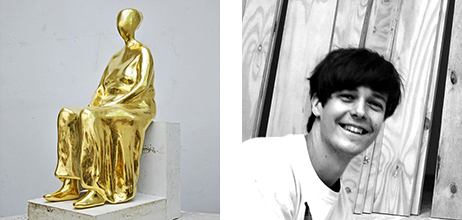 ADAM KOVALCIK, MgA. is the youngest of the graduates and is the biggest traveller and competitor. Apart from studying sculpture at the University of Fine Arts in Prague he spent a year at the Seni Indonesia Institute in Yogyakarta, Indonesia. Adam has taken part in many competitions: in 2013 he won the Portrait of Vaclav Havel Prize, and in 2010 he came first in the contest for realisation of a memorial plaque for the Ministry of Culture, Czech Republic. Adam has also designed several bronze medals for various international institutions.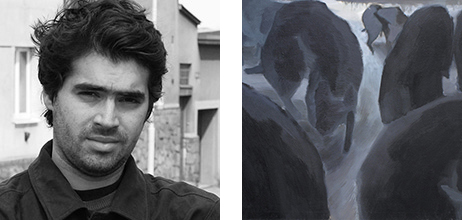 PETR GRUBER, MgA. was noticed by Young Real Art already last year at an exhibition in Prague called Beyond the Place. He studied at the University of Fine Arts' Painting Studio and at the Akademie der bildenden Künste in Germany. Petr's paitings are inspired by memories. His interest is in expressing feelings about the surrounding world. Instead of words Peter uses colours and shapes to describe them. Young Real Art is proud to introduce Wolfs, 2014, among other Petr's paintings.
Artists in the post
More news