Morning Run
Morning Run
---
sold
---
Morning Run, 2015
20 x 14 cm
watercolour on paper
From the Summertime series
Framed
About the artist
Born in 1989, Trinec, Czech Republic
Education:
2008 - 2015 Academy of Arts, Architecture and Design in Prague, Czech Rep. - Studio of Illustration and Graphics of MgA. Milan Horvath
2014 - 2015 Acedemy of Fine Arts and Design in Bratislava, Slovakia - Studio of Free Printmaking and Illustration of prof. Dusan Kallay, akad. mal.
2013 University of Toyama, Japan - Fine Art
Solo Exhibitions:
2015 On the Border of Noticeable, Municipal Library of Prague, Czech Rep.
2011 Travel Memories, Cafe Kluv, Prague, Czech Rep.
2008 Ritual of Light, Tea Rooms Pod Kastany, Uherske Hradiste, Czech Rep.
Selected Group Exhibitions:
2016 Art Prague 2016, Kafka's House, Prague, Czech Rep.
2014 Seos (Blend), L'Ensemble Gallery, Toyama, Japan
2013 Print of the Year 2013, Clam-Gallas Palace, Prague, Czech Rep.
2013 The Most Beautiful Books of 2013, Museum of Czech Literature, Prague, Czech Rep.
2011 Print of the Year 2011, Clam-Gallas Palace, Prague, Czech Rep.
News about the work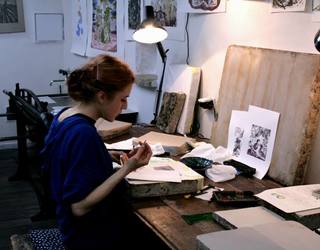 Mysterious stories about love, culture and nature are the corner stone of Dorota's art. She works in printmaking, illustration and watercolour and studied at the Academy of Arts, Design and Architecture in Prague and at the University of Toyama in Japan, where she...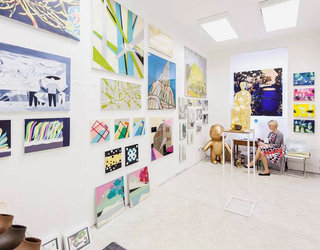 Near the Old Town Square in Prague, the biggest Czech Art Fair, Art Prague, took place from 15th to 20th March 2016. In Franz Kafka House, where it was held, there were four floors filled with the best, Czech contemporary art. Young Real Art didn't miss the...